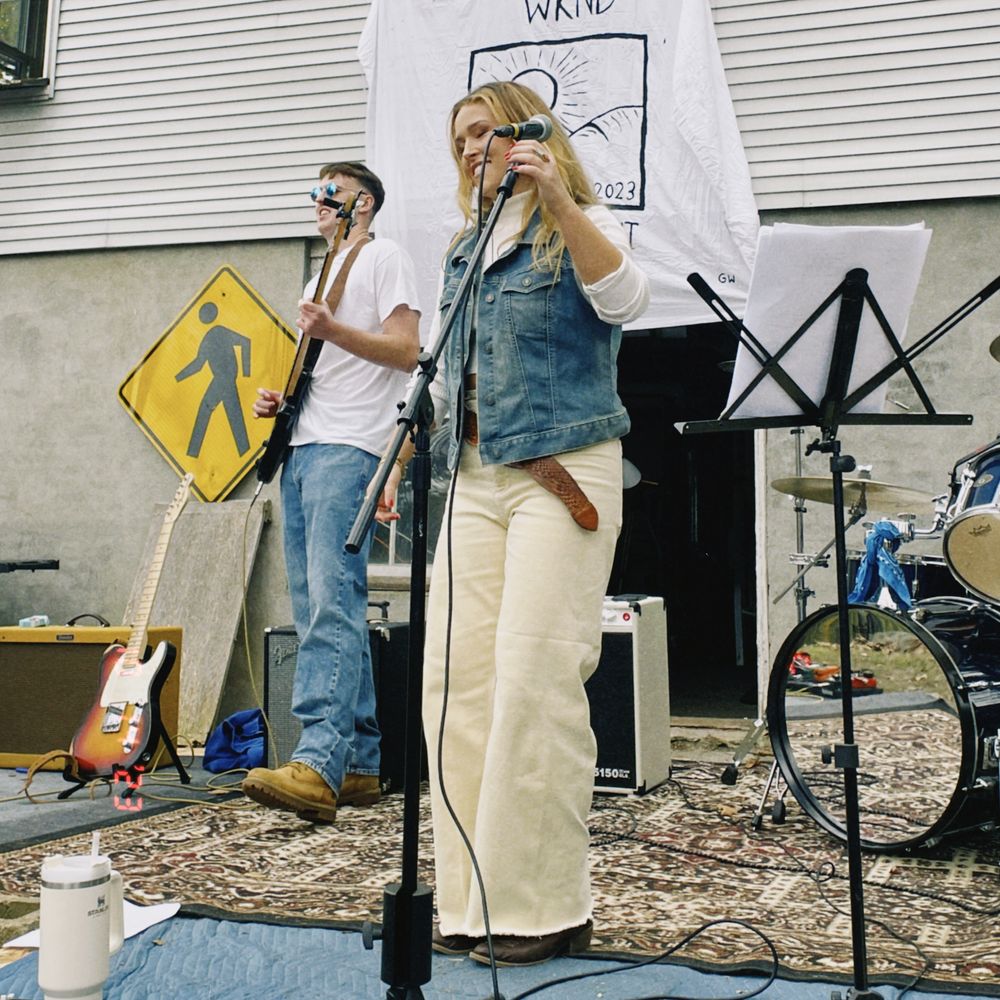 Grace Kerlin
Bio
Grace Kerlin is a young and upcoming singer song writer from small pre-revolutionary war farming community of Allentown, New Jersey. Motivated by talented local and regional artists as well as major label influences, and swayed by a love of country, classic rock and roll and R&B, her creativity crosses many musical boundaries. Grace uses every moment she can writing, rehearsing and perfecting her songs. She soon hopes to make her mark on the music world with her influential lyrics and memorable melodies.
Grace now resides in Amherst Massachusetts while attending the University of Massachusetts Amherst. Taking advantage of the up and coming music scene in Amherst, she is currently playing with South Pleasant Revival. A Rock and Roll inspired band established in 2023 which has taken the town by storm. They are soon hoping to record their own songs and are eager to continue performing all around Massachusetts.
Proud of her roots and the regional influences that have elevated the Jersey music scene, Grace is determined to cut a path with her own distinctive sound. As well as making her mark in the Massachusetts music scene.